Coderant Life Sciences
Incyte
Green Bean Kidz
Clean Team Santa Cruz
Cynthia Mathews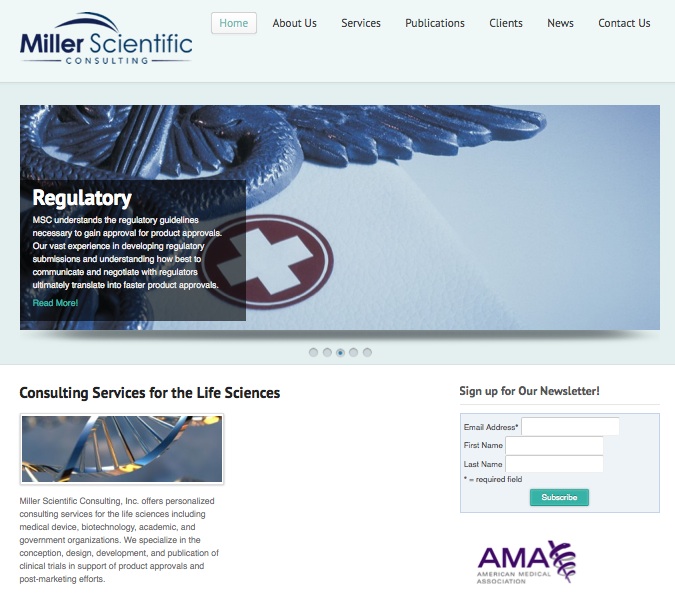 Miller Scientific Consulting
Technology Vision Group
Injection Technologies
SimpleCTMS
The Jon Block Group
Telos Partners
Krall & Company
Clean Up Santa Cruz
RavenThorn
New Camaldoli Hermitage
Green Bean Kidz

Clean Team Santa Cruz

Cynthia Mathews

Miller Scientific Consulting

Injection Technologies

SimpleCTMS

Built with SquareSpace.

The Jon Block Group

Telos Partners

Krall & Company

Clean Up Santa Cruz

RavenThorn

RavenThorn is a boutique interior design firm based in San Francisco.

New Camaldoli Hermitage

New Camaldoli Hermitage (formally called Immaculate Heart Hermitage) is a rural  Camaldolese   Benedictine   hermitage  in the  Santa Lucia Mountains  of  Big Sur ,  California.

Approximately twenty monks live and work at the hermitage. The hermitage makes and ships its own fruitcake and date-nut cake based on a recipe developed by the monks. The proceeds help to support the hermitage. They also have begun to produce a granola product called "Holy Granola". Retreatants are welcome and over 150,000 people have made retreats at the hermitage. Rooms for men and women are available as well as separate hermitages for longer retreats. Normally all retreats are silent and non-directed.